Positive Minds lead to Great Health and Safety
More Info
Enquire Now
"Safety: Did it, Done it,
Doing it tomorrow..."
More Info
Enquire Now
What we offer
Rural Safe provides a comprehensive quality health and safety service to enable the community to enjoy a safe lifestyle choice. Rural Safe is led by Debbie Robertson, who has experience and knowledge in the rural industry. The team likewise, come from strong and diverse rural and management backgrounds. We're not just rural, we also cover retail, tradies, contractors and more. Check our Industries supported page to see the other industries we support. Health and safety is important in the community as we value individuals and their families. This is in addition to legislative requirements aimed at reducing avoidable injury and death. Membership ensures you stay up to date with quarterly newsletters, free phone 0800 577 233 for advice from a knowledgeable team, phone support if required in the event of an accident or incident, notice of updates to legislation and the ability to download and print templates from the online resources area of our website.
Industries Supported
Our advisors can visit your workplace nationwide to offer an in-depth analysis of your operation. With this, Rural Safe offers comprehensive Safety Management Systems which can be specific to the unique operations and practices which are currently in use in your workplace.
Click here to find your industry, please contact us on 0800 577 233 and talk to one of our friendly staff.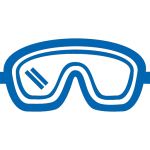 Safety Glasses
Eye protection must be worn
Hi-Viz-Vest
High visibility clothing must be worn
Safety Footwear
Safety Footwear must be worn
Safety Helmet
Safety helmet must be worn
Ear Protectors
Ear protection must be worn
Face Mask
Facemask must be worn